Faculty and Staff
Learn more about our experienced staff
A World-Class Roster
Students will tell you it's the Faculty and Staff that make the MedQuest College experience so unique, special and successful for them. We pride ourselves on having a world-class roster of Faculty and a Staff that make our students feel at home and part of the MedQuest family during the weeks of study and practical "hands on" learning they receive at the school. Learn more about the talented people we are pleased to have that are the life of our programs here at MedQuest College two campus locations in Louisville and Lexington KY.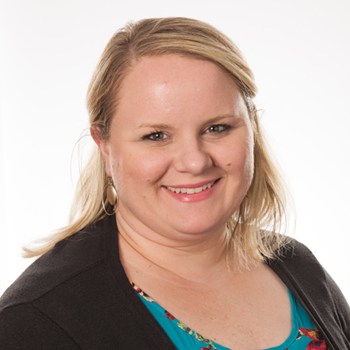 Robin Boughey 
Executive Director
Russell Mauk
Lexington Campus Director
Diagnostic Medical Sonography
Jean Roberts, RDCS, BSHS
Jean started her journey with MedQuest College as a full time instructor specializing in Echocardiography for one year prior to becoming the Program Director of our Diagnostic Medical Sonography Program. Her commitment to the students and their success shines through her work here as Program Director. Prior to joining MedQuest, Jean  was with Hardin Memorial Hospital for eight year and previously with KentuckyOne Health working as a sonographer. 
Dental Assisting
Heather McIlvoy, EDDA, RDA
Heather began teaching as a Dental Clinical Instructor at MedQuest College in 2016 and was promoted to Lexington's Program Director in 2022. She began her dental career in 2011 after she graduated and continued to grow in the dental field by obtaining her EDDA Cert. from UofL and her Coronal Polishing Cert. from UK. Whether it's giving a presentation, a demonstration, or helping a student, she always bring fun and positivity to the classroom. Heather became an RDA in 2019 and recently became an accreditation evaluator for Dental Assisting and Distance Education.
Medical Assisting
Tonya Thomas, CMA
Tonya received her Associate of Science degree in Medical Assisting from EKU in 1998.  She began working as a medical assistant for McDaniel Family Medicine in Richmond and in a short time was promoted to the position of office manager.  Since then, she worked with Family Practice Associates of Lexington as a clinical medical assistant and crew leader, and she has held the position of medical coordinator and lab assistant with St. Joseph Hospital.  She began working with ANU as an instructor in 2012 and was promoted to Director of Health Science Education. 
Practical Nursing
Kathy Khoshreza, MSN, RN
Kathy began her nursing career almost 40 years ago. She earned her Associate of Science in Nursing degree from Eastern Kentucky University while working full-time as a nurse's assistant at Pikeville Medical Center in eastern Kentucky. After practicing nursing for more than 20 years, Kathy obtained her Bachelor of Nursing and Master of Nursing degrees from the University of Phoenix. Before joining MedQuest,  she has been a faculty member at three nursing schools in eastern Kentucky and Lexington, Kentucky.
Veterinary Technology
Dr. Chelsea Wilson, DVM 
Chelsea received her undergraduate education from Western Kentucky University and her DVM from Auburn University College of Veterinary Medicine. After graduating, she spent 4 years at a small animal general practice in Georgetown, KY. As a veterinarian, Chelsea is passionate about client education and mental health awareness in the veterinary community.
Medical Equipment Repair Technology
Dr. Marwa Ismail
Marwa joined MedQuest College in July 2017. Prior to that, she taught college-level courses at Sullivan University, Brown Mackie College and the University of Louisville. She has over a decade of insructional experience.

Marwa earned her Bachelor's and Master's Degrees in Biomedical Engineering at Cairo University. In 2010, she completed her PhD Degree in Electrical and Computer Engineering with the University of Louisville.
Medical Assisting
Nanette Mosser, RMA (AMT)
Nanette began teaching at MedQuest when the Medical Assisting Program was created. Nanette has been working with MedQuest College since October 2013. "My favorite thing about MedQuest College is the small class size. I like to know my students on a more personal level because it allows them to feel more comfortable asking for help; as a result, I have a better understanding of how to help them." She obtained a degree in Nursing from Spencerian College and a degree in Healthcare Management from Ottawa University. Before joining MedQuest College, Nanette was a full-time instructor at ATA College for 7 years. Prior to that, she was a nurse and Staff Development Manager for Signature Healthcare for 14 years.
Dental Assisting
Joy Finer, CDA
Joy is the Assistant Program Director for Dental Assisting. She graduated from MedQuest College with a diploma in Comprehensive Dental Assisting. She worked in the dental field for over 8 years specializing in Pediatric dentistry and has been working for MedQuest for the last five years.
Dental Hygiene
Jamie Ely, MPH, RDH
Jamie is a Registered Dental Hygienist licensed in Kentucky and Michigan with over 15 years of experience in the dental field. She earned her M.P.H. from George Washington University, her B.S. in Health Sciences from Central Michigan University, and her A.A.S. in Dental Hygiene from Ferris State University. Along with teeth, she enjoys attending sporting events with her husband and hanging out at home with her cats and dog. 
Practical Nursing
Rachel O'Brien, MSN, RN, CNE
Rachel is the Assistant Nursing Program Administrator at MedQuest College. She received her Practical Nursing (LPN) diploma from Ivy Tech Community College. She later received her Associates in Nursing at JCTC and her bachelor's degree in Nursing from Grand Canyon University. She earned her Master's in Nursing Education from Western Governors University. Rachel has expereince in geriatrics, medical office settings, acute care – providing care for transplant patients, and for clients with intellectual disabilities and psychiatric disorders. Currently, she works in an inpatient surgical center and is a full-time faculty member at MedQuest College.
Are you ready to learn more about MedQuest College?
Click below to request more information about the program of your choice.
Request Information